Doctors for Advocacy Workshop
Hosted by Doctors for Change
Date:  May 6, 2019 – 6:30 PM – 8:00 PM (CST)
Location: Children At Risk | 2900 Weslayan Street | #400 | Houston, TX 77027
The Doctors for Advocacy Workshop convenes physicians, medical students, public health professionals, and stakeholders to discuss pressing issues that impact the health of patients in Houston and Texas. Learn how you can become an advocate for your patients/community during this legislative session and hear from health advocacy experts about the best way you can connect with policymakers. This workshop welcomes all types of professional backgrounds and community leaders to attend this informative workshop.  If you have a passion for impacting health in communities across Houston and Texas, please register for this free workshop and share with your networks.  We would love for you to attend. 
---
About Presenters
Claire E. Bocchini, MD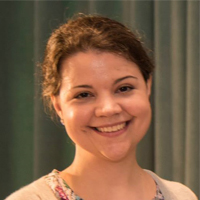 Claire Bocchini is the Associate Director for Advocacy Education at the Center for Child Health Policy and Advocacy and an Assistant Professor of Pediatrics in the Section of Pediatric Infectious Disease at Texas Children's Hospital and Baylor College of Medicine. Dr. Bocchini's research focuses on incorporating screening for social determinants of health (SDH) into routine pediatric care. She is currently conducting a randomized control trial designed to measure the impact of an SDH screening tool in the inpatient setting on the family's ability to enroll in community resources and child health outcomes.  Additionally, Dr. Bocchini leads the advocacy training program for residents through the Center. She coordinates the Baylor College of Medicine (BCM)/ Texas Children's Hospital (TCH) pediatric resident advocacy curriculum and mentors several of the residents in scholarly activities focused on child health advocacy.
She has co-authored multiple online educational modules on advocacy for the Texas Pediatrics Society. Dr. Bocchini has also mentored residents in authoring policy briefs on obesity prevention and wellness promotion and draft bills.  She is one of the founding members of Doctors for Change, a 501c3 organization that works with communities and schools to implement programs that result in improved access to health care and improved wellness. She has been awarded the Children at Risk Health Advocate Award.
---
"We look forward to having you participate in our Doctors for Advocacy Workshop #3! This workshop is a combination of advocacy training and preparation for DFC's visit to Austin on May 8th."